Common Tumor Types
While there are many potential types of tumors, including benign or malignant, primary or metastatic, there are several more common types of tumors that are briefly outlined below.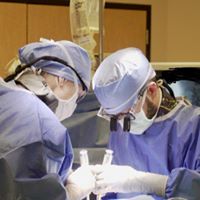 Glioblastoma Multiforme (GBM)
Meningioma
Acoustic Neuromas
Pituitary Adenomas
Brain metastasis
Schwanomma
Dr. Elakil provides minimally invasive cranial surgery procedures that very few neurosurgeons around the world trained on such technology. Please call our office for an appointment.